2020-2021 PAASS - NOT FOR CREDIT
Recorded On: 03/29/2021
The 2020-2021 PAASS program will be different than previous year's programs. PAASS will still be four hours in length and focus on the two major goals of PAASS: to reduce agricultural aviation accidents and drift incidents. The important topics of airfield security and a review of the 2020 ag accidents will also be covered. Instead of having four separate modules however, the 2020-2021 PAASS program will focus on the psyche of individuals who make decisions that could endanger themselves, their careers, and the professional reputation of the agricultural aviation industry. Risky behaviors can affect all aspects of the industry, and thus will be treated as a single over-arching subject that aerial application operators, pilots and crew need to be mindful of and on the watch for to prevent aviation accidents, environmental breaches and security compromises.
PAASS has sought the expertise of a psychiatrist familiar with aviation to help delve into the psychiatry behind certain behaviors in people that might compromise the professionalism of the agricultural aviation industry. He will help PAASS participants learn how to identify individuals who might behave in a manner that leads to negative consequences. In addition to recognizing certain behaviors, PAASS will provide insight if certain behaviors can be changed, and if so how.
Incidents will be used to help frame the discussion with our psychiatrist. When operators purchase larger, turbine powered aircraft, this might impact their decision making when it comes to selecting work and the weather conditions under which they are willing to work, thus increasing the chances of a misapplication. Some individuals negatively impact the industry's insurance costs by relying on their insurance to handle drift incidents instead of doing more to reduce drift itself. Understanding these conditions and people's thought process might help in convincing individuals that meet this profile to find other ways to reduce drift such as using different nozzles and shortening the booms.
PAASS has helped educate the industry numerous times over the years on how to turn safely. Some pilots continue to turn in an unsafe manner despite knowing the risks, and often end up in a fatal accident. Our psychiatric expert will help us understand why some individuals take these risks, and how we as an industry might be able to recognize and change this behavior. Another fatal accident that will be discussed involved a pilot spraying in foggy weather despite having had an accident in fog earlier in his career. Flying in fog can lead to both an accident and drift, as fog often occurs during a temperature inversion. PAASS will discuss what makes a person continue to take unnecessary risks despite already having experienced a negative outcome.
To help guide the discussions, the FAA's five hazardous attitudes will be used. These include antiauthority, impulsivity, invulnerability, egotism, and resignation. Attendees will learn how these attitudes impact the decisions made by people who exhibit them. Identifying and mitigating risky behaviors can help augment operational security and reduce agricultural aviation accidents and drift incidents. As always in PAASS, ample time will be allowed during the entire program for attendee discussions and sharing of experiences involving issues and practices related to their own ag operations.
[Note: This course does NOT provide credit toward C-PAASS]
NAAREF strongly recommends attending the PAASS Program in-person at your local state/regional convention. However, for those who were unable to do so, this virtual option gives you another chance to view the PAASS program. Specifically, this is a Zoom webinar recording of the 2020-2021 PAASS Program given by two veteran PAASS Presenters.
You will have unlimited access to this course for 1 year after purchase.
Register for this course using the green Register button to submit payment. This course is available for NAAA members only.
Contact information@agaviation.org if you require username/password assistance.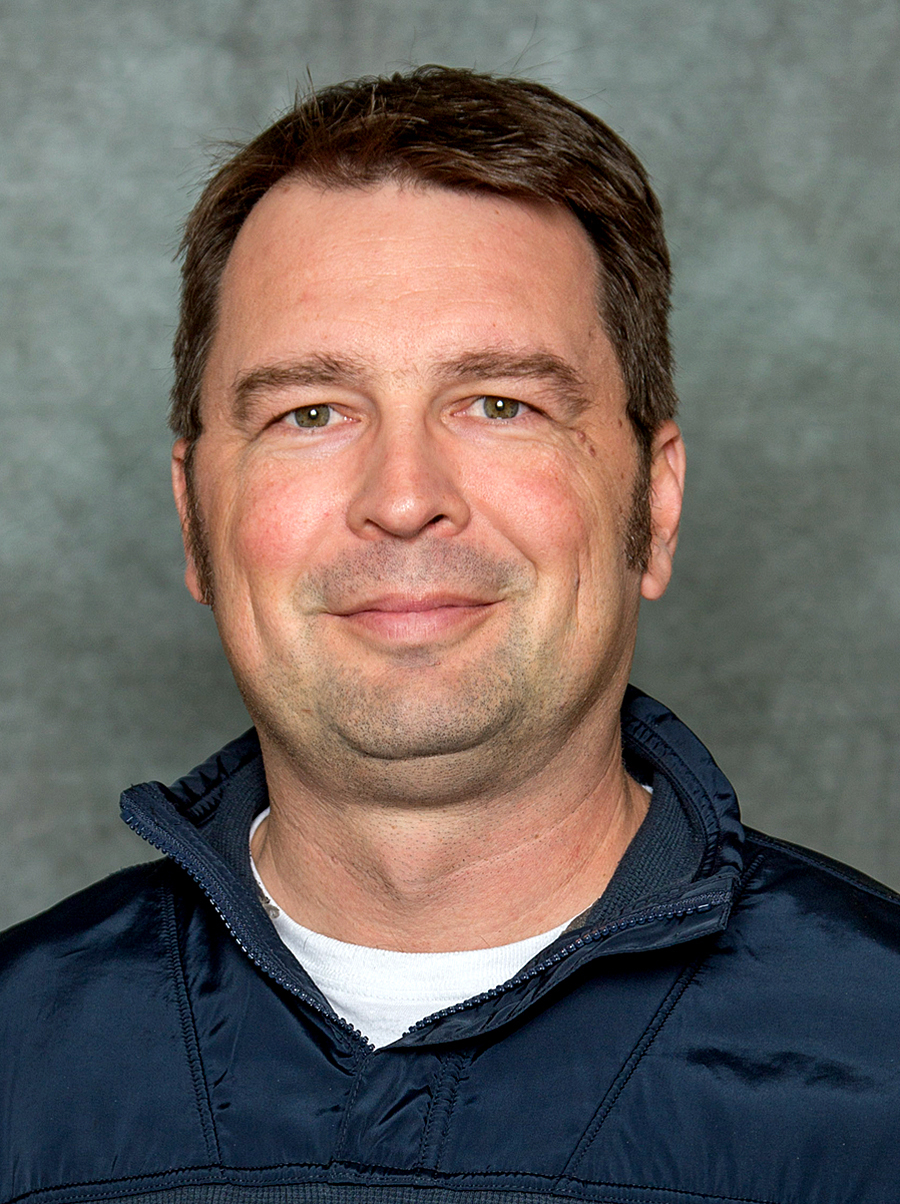 Damon Reabe
Dairyland Aviation Inc. / Reabe Spraying Service Inc.
Damon is a third-generation aerial applicator from Wisconsin who grew up on the family airport and farm. He was taught to fly by his grandfather Roy Reabe who started the family business in 1945. Damon left the family farm and business after high school and graduated from Mankato State University with a BS in Aviation and Marketing. At the end of his colligate studies Damon launched a 15-year career as corporate pilot flying jet aircraft throughout the world. As a corporate pilot, Damon worked his way from line pilot to being one of only three flight standards pilots of the largest corporate aircraft management company of the time. He was responsible for developing, implementing and ensuring compliance of company safety procedures.

Damon got his start as an aerial applicator in 1997 under the tutelage of his father, Tom Reabe, and began helping out as a part time pilot. In 2009, Damon resigned his position as a flight standards pilot and took his father's place as President of Reabe Spraying Service, a Wisconsin aerial application company. Over the past twenty seasons Damon has been actively spraying in Piper Pawnees, AT-400's, AT-502's, S2R-660, Bell 206 and an AT-802. Damon served the Wisconsin Agricultural Aviation Association as President from 2010 until 2016 and currently serves on the NAAA Board of Directors as the Wisconsin representative. He is currently serving as chairman of the Government Relations Committee.

During the winter of 2016-2017, the family executed a succession plan allowing Tyler Reabe and Curt Meister to become part owners in Reabe Spraying Service and forming Dairyland Aviation which operates out of Waupun, WI. Damon is the President of both Dairyland Aviation and Reabe Spraying Service.

Damon is fortunate to have met and married his wife of 13 years, Mary Reabe, who does the book keeping for both companies. They are raising their two children, Caroline and Max in Ripon, WI. Damon says, "I have been very lucky to have a spouse that not only puts up with the demands of this job and industry, but supports participation in safety programs such as PAASS."
$i++ ?>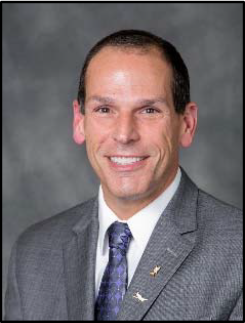 Dominique Youakim
Aerinova Aerial Inc.
Dominique Youakim of Charleston, Ill., is the owner and operator of Aerinova Aerial LLC, an aerial application business located in Mattoon, Ill. He also owns a helicopter tour business in St. Louis and Branson, Mo., and is an authorized Robinson helicopter dealer. He has two children, a son and daughter, Aiden and Aubrey.

Before finding his niche as an aerial applicator, Dominique worked in corporate America as a vice president of operations for a manufacturing plant. He worked for the manufacturer from 1995 to 2005. During that same period, he earned his commercial pilot certificate. Ready for a less travel-intensive career, Dominique gave up his corporate job for the opportunity to become an agricultural pilot in 2005. His mentor, Rick Reed of Reed's Fly-on Farming, hired him as a full-time pilot that year. In 2013, Dominique purchased Reed's Mattoon-based operation, which now operates under the name Aerinova Aerial LLC.

In 2006, Dominique completed the NAAA/Syngenta Leadership Training Program, which develops new leaders and advocates for the agricultural aviation industry. He served as secretary/treasurer of the Illinois Agricultural Aviation Association in 2007–2008. He joined NAAA's board of directors as the Illinois AAA's state representative in 2009. From 2012 to 2016, Dominique chaired NAAA's bylaws committee. In 2016, he served as the association's vice president and was elected president for 2017.
$i++ ?>
Components visible upon registration.